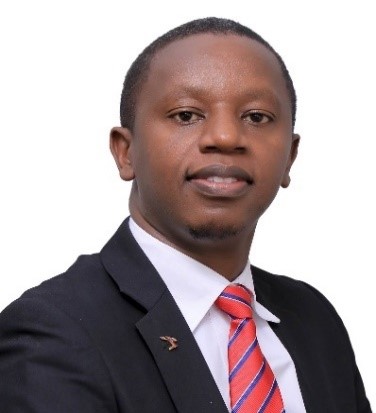 Contact Info
Dennis Miano Gichobi, CFE
Tutor Biography
Dennis Miano Gichobi CFE
Dennis is a Lecturer at the Institute of Criminology, Forensic and Security Studies, at Dedan Kimathi University of Technology and a Principal Consultant in the areas of economic crimes investigation, anti-bribery, ethics and integrity compliance, fraud management, and forensic criminology.
Dennis is a Ph.D. Cand at the University of Nairobi in Criminology (Forensic Criminology). He has a Master's in Criminology from the same university and a Bachelor's of Education degree from Kenyatta University. In addition, Dennis is a Certified Fraud Examiner (CFE) and qualified QMS internal Auditor. He is also intensively trained in diverse areas of forensic investigation such as, Finger Print Investigations, Crime Scene Photography, Blood Spatter Analysis as well as Cyber and Digital Forensics.
Dennis professional career spans over 14 years, working in various capacities at Safaricom Limited, Barclays bank, and lecturer at Dedan Kimathi University of Technology, Egerton University, Nazarene University, Karatina University and Mount Kenya University. I have lectured for about 10 years, and covered over 4,000 hours of lecturing and training, mainly students in the discipline services in Kenya.
As a Principal Consultant, Dennis has led and successfully seen off projects (locally and internationally) in the fields of forensic investigation, ethics, and anti-corruption compliance – (ABAC), corporate intelligence management/background checks/enhanced due diligence, and risk management. He has conducted investigations on fraud and trained on the different scopes in the areas of AML and TF, customer due diligence, KYC, and banking fraud risks. He has supported organization like, Stealth Africa, UNODC, USAID – FHI 360, UNGC- Global Compact, CIPE, UNDP, KAM among others in running business ethics and compliance projects.